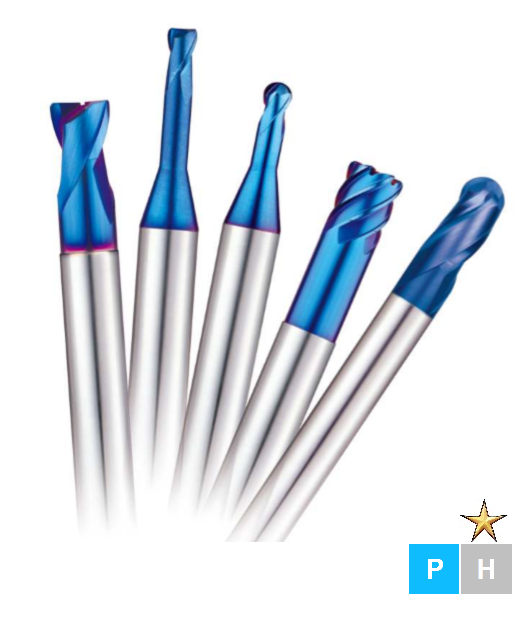 Pulsar Blue
Designed for machining hardened materials up to 70HRC. Nano grain carbide with heat resistant coating gives the Pulsar blue cutter increased tool life. It is also suitable for dry cutting and high speed cutting.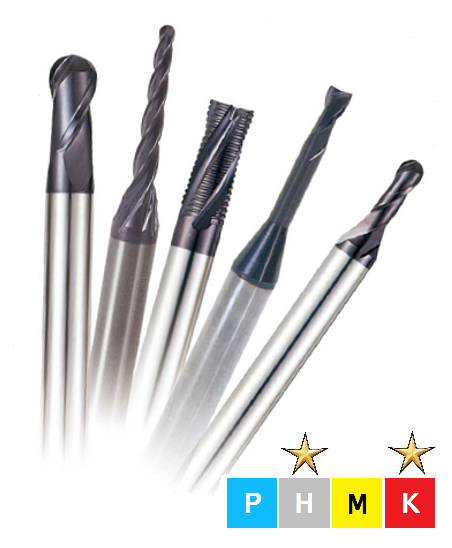 Pulsar
The Pulsar cutter is nano grain carbide designed specifically for use in dry cutting conditions. It is designed for machining up to 60HRC. Tool recommended for use on tool steels, alloy steels, mould steels and hardened materials.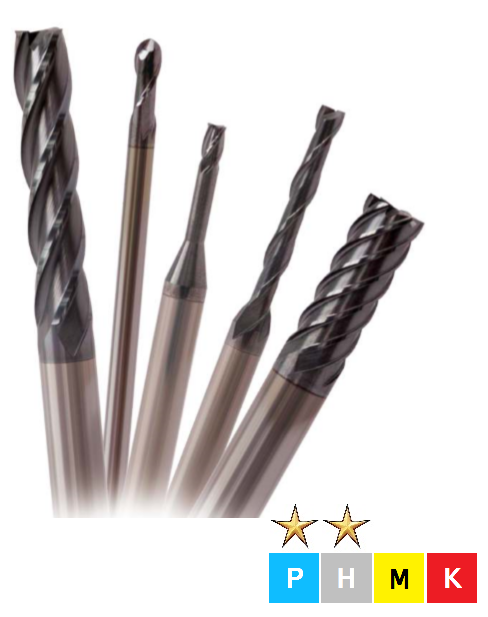 Pulsar DMX
Designed for high speed cutting of pre hardened steels up to HRC55. Micro grain carbide substrate for increased toughness and hardness. Pulsar DMX high performance coating boasts increased tool life in dry machining and high speed applications. The exceptional coating and new geometry give outstanding cutting ability and wear resistance.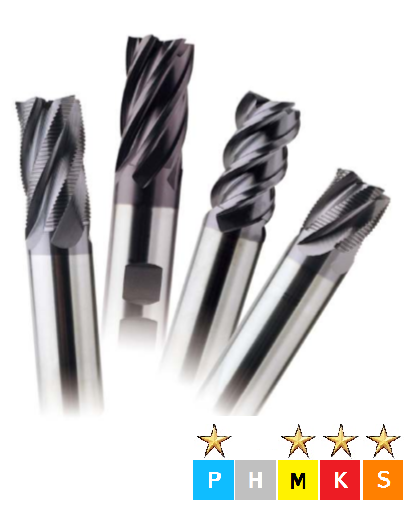 HX2 - Multi Helix Milling


Powder metallurgy end mills and roughing end mills that are highly recommended for use on steel and stainless steels. The sabre coating offers increased wear resistance at high speed machining.